About The Company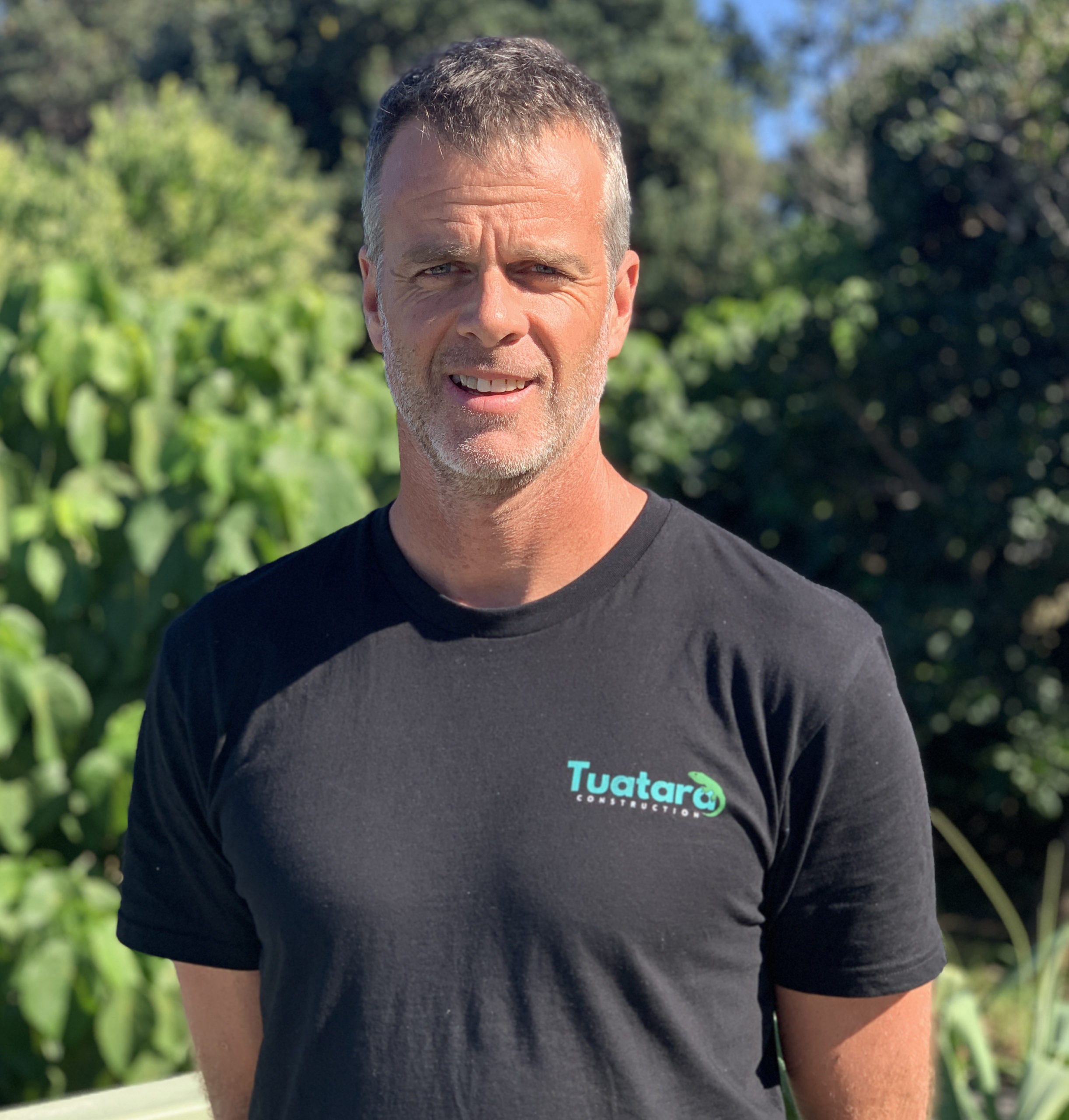 I am Brent Robinson, Owner and Managing Director of Tuatara Construction. I want to tell you a bit about myself and how I got into building beautiful homes here in Northern NSW.
I grew up in Palmerston North the heart of Manawatu, New Zealand and all I ever wanted to do was be a builder! At 16 I decided it was time to follow my dream and leave school to begin my building apprenticeship.
I enrolled in an exclusive pre-apprenticeship building course. Among 30 candidates, only two would be selected for an apprenticeship.
I was overjoyed to be one of the two. I completed my apprenticeship with Hewitt Constructions, a local Palmerston North builder. My trainer and mentor was a very talented craftsman who allowed me to develop a skillset very rarely taught anymore. During this time, I worked on a huge range of projects from new builds and renovations to light commercial projects.
I learnt about quality assurance and project management, acquiring excellent foundations and understandings of how to check off quality industry standards.  This experience has shaped me into who I am today and as a result I can manage big and small teams on projects of any size.
For the following 3 years, I ran various jobs for Hewitt Construction before deciding I needed further challenges. I moved to Wellington to work for Paul Durkin Building, undertaking some of the most challenging sites in the Wellington region. The networking developed over the years has brought back knowledge from these different markets.
 In 2000, my partner Jo and I decided to follow the building boom brought by the Olympics. We moved to Sydney for an exciting lifestyle change. Settling into life on the Northern Beaches of Sydney, I found myself working for Bellevarde Constructions. They build arguably the finest architectural homes in Australia.
Having exceptionally high standards and an eye for detail I was soon shown how to take my work to the next level. I worked on several projects as a carpenter then progressed to a leading hand role for the company. Thinking about some of the homes we created still takes my breath away. They were more than homes, they were absolute masterpieces.
Bellevarde Construction took us from Sydney to Byron Bay to work on several projects, which included the beautiful Beach Suites. Jo and I very quickly settled into the relaxed way of life on the North Coast with incredible surfing and plenty of outdoor activities to enjoy!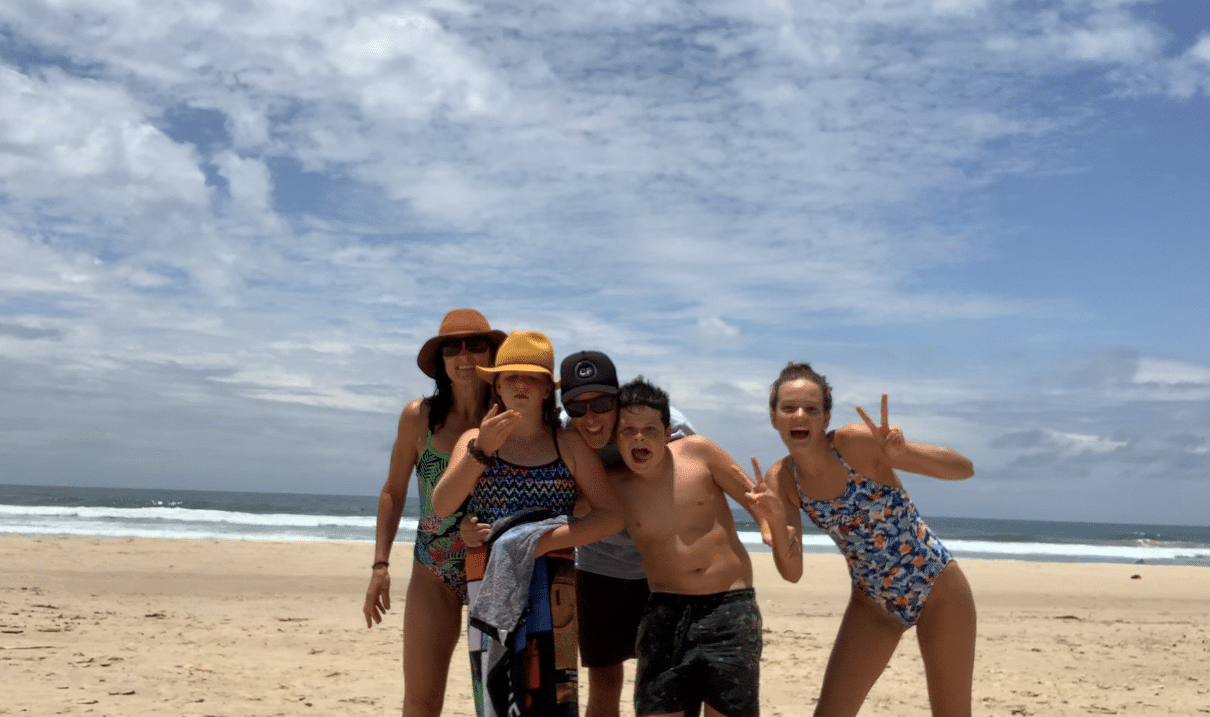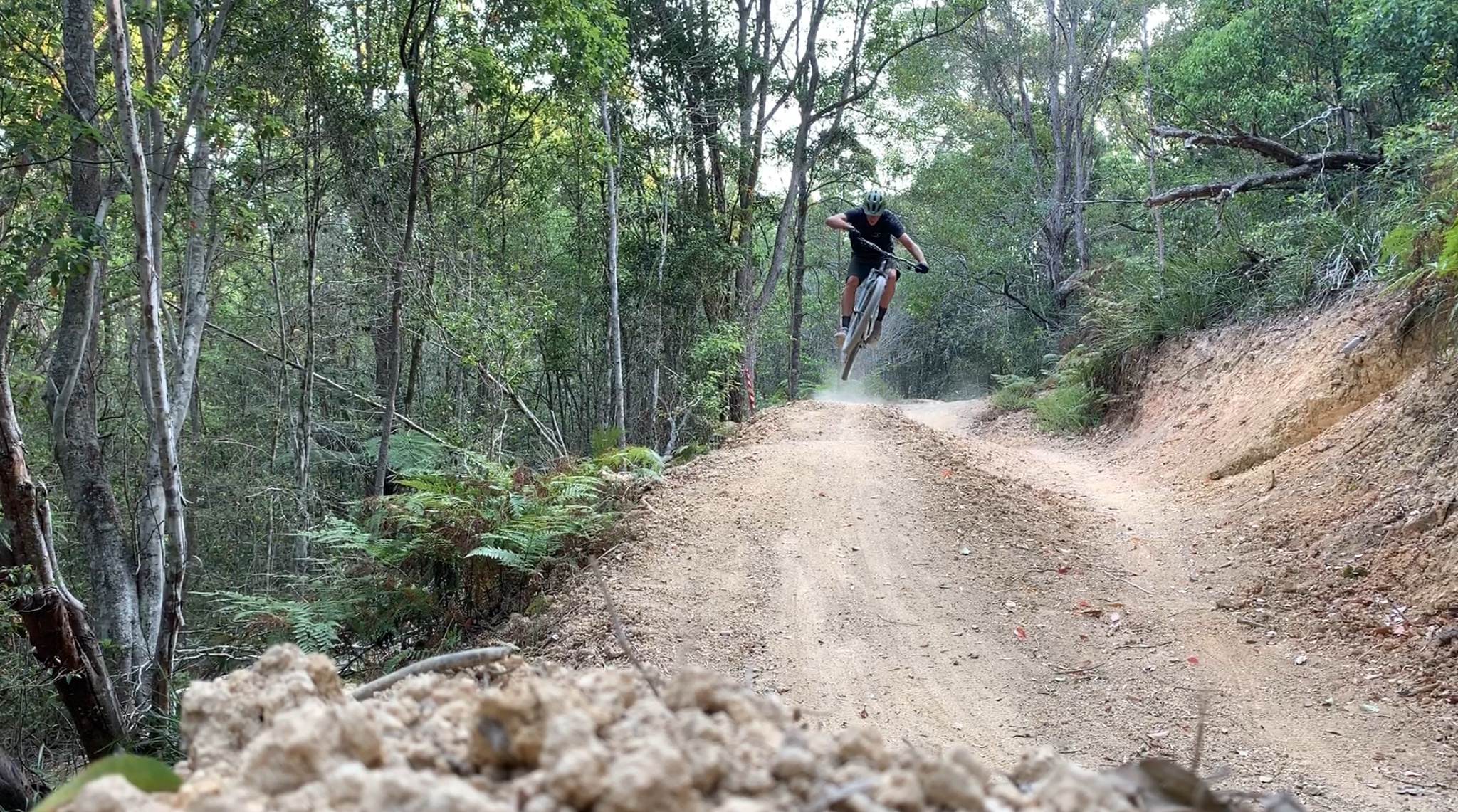 Since 2006, Jo and I have lived in Ballina, one of the best adventure playgrounds around and only 20 minutes' drive south of Byron Bay. We have 3 kids; Poppy 14, Finnigan 12 and Coco 10.  Family is by far the most important part of our life.
We are heavily involved in triathlon, hockey, mountain biking, surfing and swimming.
We support our kids every way we know how. We often tell them, "If you want something go after it. With hard work, determination and commitment the impossible is possible. This can also be applied to other parts of life and is something we try and instill in our kids.
Both Jo and I are keen Triathletes.  Jo has participated at the Ironman World Championships in Kona, Hawaii on two occasions. We want to be good role models for our kids. I love being active in the outdoors, it keeps me young and fit and able to keep up with the kids. I strive to be the best possible version of myself I know how.
Brent Robinson Building began in 2012 with a small crew. Fast-forward 2020 we are now Tuatara Construction. Why Tuatara?
We are very proud Kiwis living in Australia! We are proud of our heritage. The Tuatara is native to New Zealand. You will not find it anywhere else in the world. It is one of a kind species, there is nothing else like it on the planet. Just like the homes we build, each one of them is unique. All Tuataras are born with 3 eyes. That is why our eye for detail exceeds all others. Tuataras have been around for 200 million years. Just like our houses will, standing the test of time.
My vision for Tuatara Construction is to build exceptional homes for our clients as well as be the experts in our field. We want to be "the All Blacks surgeon not the GP".
I have a real passion for building. There is always more than one way of doing something. But what is the best way to do it? We will build your home as well as it can be built.
We would love to hear from you and your ideas of creating your dream home. Call the office on 0401 415 469 and speak with one of our team about turning your dreams to reality. We are here to work with you.

Quality
Quality is not negotiable. We focus on building each house as well as it can be built. We are proud craftsman and produce the highest quality work. We always ask "what's the best way to do it?

Passion
We only employ builders who are passionate about building and enjoy providing our clients with the best possible outcomes. We attract extraordinary tradespeople and allow them to excel and build houses our clients love.

Synergy
It takes 3 key players to form a great team. The Owner, the architect and the builder working together as one. Clear and effective communication amongst the three key players ensures everyone knows where we are and where we are going next. This way the team can make the best decisions.

Respect
Treat others the way you would like to be treated. Respect for our clients, our team, our suppliers and everyone else involved in our building process is at the heart of our work.

Honesty
We have a reputation for being true to our words and actions. We assure you can trust us to deliver what we promise.
Trust
Over the years, we have gained trust and respect with our clients, partners and our local community. We act with integrity and prove ourselves to be open, honest and reliable. Gaining and keeping trust with our clients is our number one priority, and we strive to stay true to our values.
​WHAT ARE THE NEXT STEPS FROM HERE?​

Book a Coffee Consultation
The first step is to have a 100% FREE no-obligation consultation with Brent. Whether you're just starting to plan or you're nearly ready to start your build, we can help you out.

Receive a FREE gift*:
A $1000 landscaping gift voucher for you to kickstart your outdoor creativity.
*When you decide to contract Tuatara Construction to work on your project.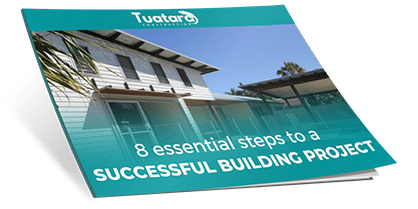 If you want to build your dream home in the next 6 to 12 months and want to avoid the horror stories of budget blowouts and timeline overruns, then this free guide is perfect for you. Download it, read it, and do not hesitate to get in touch if you have any questions.

Check our what other clients are saying about working together with Tuatara Construction.

The first step starts with a 100% FREE no-obligation consultation with Brent.
Book a Coffee Consultation
We would love to hear from you and your idea of your custom home. Call the office on 0401 415 469 or use the form below to schedule a free coffee chat and start turning your dreams into reality.